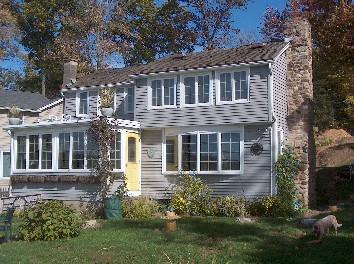 Remodel- This East Hampton, CT lake house shows the before picture of the front of the house. We will add a new tiered deck and a three season sunroom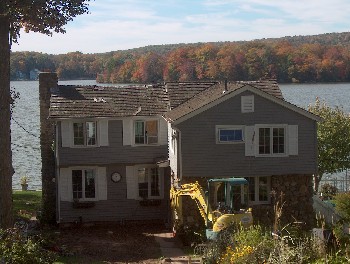 Remodel Job-Goal new roof, siding, farmers porch on backside.
After remodel- front of house, We built the tiered deck off farmers porch which we wrapped around the side of the house. This also shows the three season porch added. Siding replaced with Cedar impressions.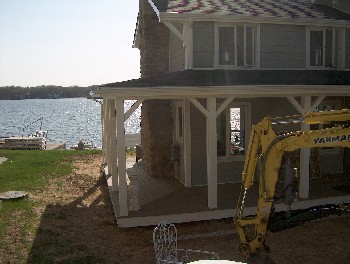 After remodel- showing farmers porch

Take a look at our Kitchen work
Click here for More